Icelandic wedding
Some people dream of having a different wedding, something very unique, something to remember about and that is when the idea comes about Iceland wedding.
I went to a beautiful Norwegian-Icelandic wedding. The couple lives in Norway but the bright is Icelandic. They planed the whole thing from Norway.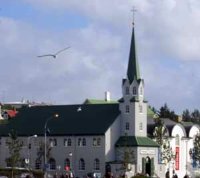 The family of the groom came all to Iceland and stayed at nice guesthouse and hotels for the weeding weekend.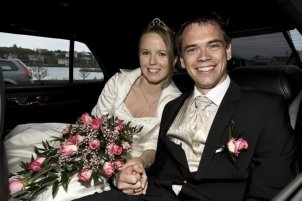 The Icelandic wedding and the ceremony began at 2 pm. It was held at the church called Fríkirkjan. The church is situated in the city center by the pond.
The ceremony took about one hour. They had singers performing at the church, very nice songs.

After the ceremony they drove away in a decorated car to the photographer were they took beautiful nature pictures near the Perlan one of Reykjaviks monument. It is one of the things that is a must see when you visit Iceland.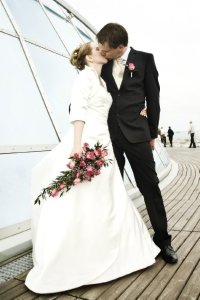 It is a tradition in Icelandic wedding to invite the guests to a feast. The party began at 5 pm but the newlywed did not arrive until 5:30 pm.
Everybody at the party congratulated them and then found their way to a marked seed. The master of ceremony welcomed us and told us what was for dinner.
The main course was:
Lamb and pork with potatoes, vegetables and grave
Desert:
All sorts of cakes, ice cream, fruits and wedding cake.
After dinner speeches were maid and fun games.

Beautiful story from the bright: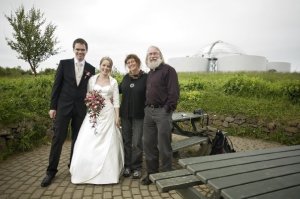 When we had our picture taken in Öskuhlið near Perlan we meet this nice Norwegian couple. Do you know what… they got married in Iceland in same church (Fríkirkjan) like us!!! To celebrate their 25th anniversary they came back to Iceland, and if I remember it correctly they got married Saturday 26 June but ours were Saturday 27 June, O I got goose bumps when they told me this, It was so grade to meet them!!!


Some tips to consider when planning a wedding in Iceland
Return from Icelandic wedding to home page

Share Your Icelandic Wedding Story
I can't wait to read about your wedding story and tips. Thank you in advance for sharing.
Wedding Story From Other Visitors
Click on the links below to see some great wedding stories. They were all written by other visitor to this page.
Nature Wedding Not rated yet
My Icelandic wedding is about me and my husband Scott he is generous and is really nice any way the story starts at home. i woke up at my friend Brooks …