Wedding in Iceland
Wedding in Iceland is maybe a dream but it can be a realistic dream, the first thing to do is to write down what you want and then check out if it is doable. On this site there are some tips and resources to help you plan your own wedding.
Wedding Service Providers in Reykjavik, Iceland
If you need a help planning your wedding you can contact some local companies that have great experience in planning weddings.
Teiti Tel: +354-533-1100
Brudakjolar Tel:+354-551-0203
Icelandic wedding dressmaker Ósk Tel +354-898-9399
Good photographer: Stefan Mar Tel:+354-699-2651

Accommodations for your Guests / Wedding Party
If you need a luxury or a budget place to stay in Iceland for your wedding or honey moon please visit our accommodation site.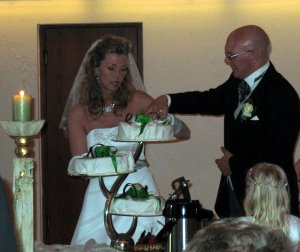 Great places to celebrate your Icelandic wedding
Some things to consider when planning a Icelandic wedding
At what season do you want to get married? Most wedding in Iceland take place in the summer, so maybe you need a longer planning period if you are planning on summer wedding, just to be save to get vacancy at your favorite hotel or church.
Some people like to get married in the nature; I think that is beautiful other just take some nature picture.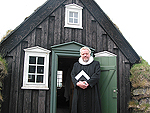 Old Icelandic Wedding
If you want an Icelandic old fashion wedding, I would recommend wedding at Arbaearsafn. They rent out the church for a reasonable fee. 40-50 people can be seeded in the church. You can also have your fest there in Dillonshus, it is very nice.Arbæjarkikja Tel +354-411-6300
Icelandic Viking Wedding
In Viking village Hafnafjordur you can have your own Viking wedding at Fjorukrain, Viking hotel and Guesthouse Tel +354-5651213.
Nature wedding
Some people like to be wed in Iceland at the beach or some other nice place. This has been done many times in Iceland. The best thing to do if you want a nature wedding in Iceland is to contact a wedding planner that can arrange priest (or other legal authority to marry people)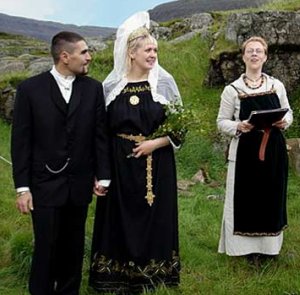 Asatru Wedding
Since 2005 people have been wed in old Icelandic/Nordic folklore. Tel +354-561-8633
Gay weddings
If you are planning on a gay wedding you can, but not in church. Our church God does not approve gay wedding but the people dose. So plan your gay wedding in the nature or some other nice place.
A truth from the past
The Icelandic word for wedding is "brúðkaup" that means to buy a bright. It is an old word that is still used although we are very liberal regarding divorce and most Icelandic women demand there husband to participate 100% in the household.

Return from wedding in Iceland to home page
Return from wedding in Iceland to Icelandic wedding