Icelandic clothing
Icelandic clothing design is blooming. When you take a walk down town in Reykjavik, Iceland you can see many small shops and workshops. The street (Skolavordustigur) lying from the cathedral to down town is famous for Icelandic clothing design shop and all kinds of design shops. If you are planning on coming to Iceland and would like to see some clothing design I would recommend a walking tour at the city center.
We have some Icelandic shop's that have been open for some years now and are part of our culture.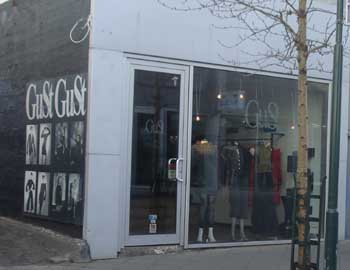 The goal of Icelandic designer GuSt is to design clothing that is treasured by the owner. Here is how she puts it: "Every woman has a favorite garment, one that is always in use, and treasured year after year". She uses only quality fabrics and detailed touch. Her design is modern and feminine with a special quirkiness that makes them different and fun to were. She uses Icelandic material like Icelandic wool and other raw material like fish-leather that is very hot to day. Her shop is on the main shopping street Laugavegur 70.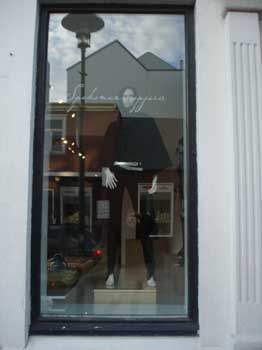 Spaksmannsspjarir is Icelandic clothing designers that design both clothing and accessories that are wearable and adaptable. Contrasts are there main role as they combine masculine element, feminine cuts, nostalgic shapes and modern materials. They are now situated in Bankastraeti 11 and they have been in business since 1993.
Eight years ago ELM Icelandic design company was founded, first as a knitwear company but quickly grew beyond pure knitwear. The company designs are for women who demand comfort, quality and sophistication. ELM sells there product to over 100 independents in USA, Europe, New Zealand and Africa. They also have a store at Laugavegur 1, the main shopping street in Reykjavik, Iceland.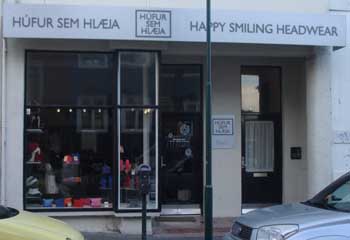 Happy smiling headwear (Hufur sem hlaeja) is an clothing company that designs headwear. They take great pride in offering only products made from high quality materials. There products are handmade to some degree so no two pieces are exactly alike. They have been designing hats and other accessories since 1994. They now sell there products in 16 locations in Iceland's and there gallery is at Laugavegur 70.
Helena Magnusdottir is an independent Icelandic designer. She manly designs knitting clothing with Rose-patterned. She is inspired by old patterned knitted insoles that were used in sheep and fish skin shoes in Iceland. She uses only Icelandic unspined wool called lopi.
To see some more Icelandic clothing take a look at this side here.