Iceland Road Map
Iceland road map is essential when driving in Iceland. You can either buy one at the next book store or you can take this beautiful map from google and print it out. This Icelandic road map will only give you the main roads and it will probably be better to get more detailed map.

Iceland is an island and there for we have a very popular ring road which many choose to drive or even cycle. It's around 1500 km so if you would drive it straight it would take about 20-24 hours. The round road is all newly paved now but it is better to drive carefully especially because we only have one line roads, the opposite traffic is on the same road.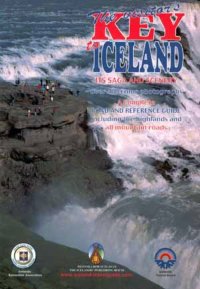 From the ring road lies many little roads that have beautiful spots that you don't want to miss. Either you have to have a personal guide or a good Iceland road map. The one I recommend is in a book called "The Visitor's KEY to ICELAND". It is not only a book it tells you from hot often hidden spots and the story behind it. So it is like you have your own personal tourist guide with you. You can read out loud for others in the car like a trained Icelandic guide. The only thing you have to know is what number the road you are on and then follow that road in the book in right direction. That is how easy it is to use this book. It tells you about hidden waterfalls, natural pools, history and more and more.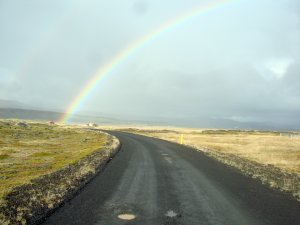 Plan your trip in details, it is more fun and you will see a lot more. Google the places you want to visit and find them on your Iceland road map so you know where to find them when you are driving.


Reykjavik is a beautiful clean city with very low crime rate. There are many things to see in the city center of the capital city of the North.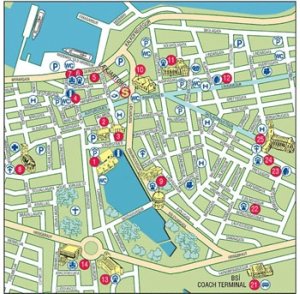 When looking around in Reykjavik, Iceland road map is not on the top 5 list on what to bring. Good walking shoes are essential, rain coat could come in handy or maybe sunglasses or both, yes you never know what kind of whether you will get. Many bring their camera to bring home good memories and money or credit card if you see something nice or want to buy a cup of coffee. Yes you can use your credit card everywhere in Iceland for small amounts to. Visa cards are more spread among the Icelanders but Master card is equable spread. Other cards like Diners or American express is not as widely spread.

Return from Iceland Road Map to home page