Visit to Iceland Blue Lagoon
Have you ever wondered how paradise would look like? Iceland Blue lagoon is a paradise on earth. I and my husband went there for a treat 2 days before Christmas and it was so nice. Although the weather was not on our side we enjoyed it and would not have missed it for the world.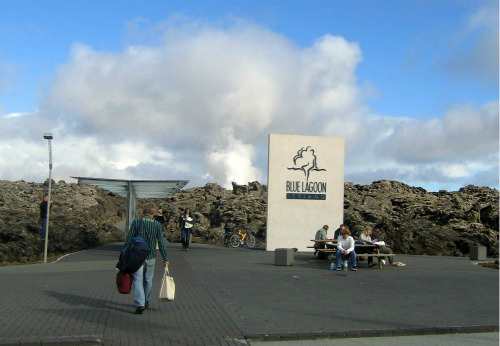 Since it was lunch time when we arrived we went in to the beautiful Lava restaurant and got us some healthy snack, salad and sashimi. It tasted amazing and the service was great.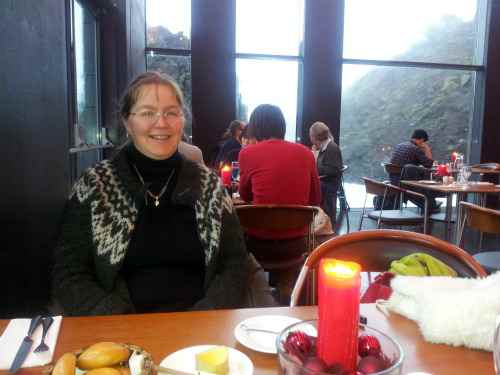 We then got our self's in swimming suits and ran for the Blue lagoon and of course we showered first.  And because we were getting a massage we got a rope and a towel, which was very nice since it was offal weather outside. 
I did think about skipping the massage since it was raining and really cold outside but luckily I didn't.  The massage took place in the water on a flouting mattress with pillows and we even got a blanked.  And when it got cold the masseuse just pushed me down in to the water to warm me up. 
After the massage we went in to a hot steambath which we like very much.  It was very nice.  We did not have much more time but you can easily spend half a day or even a day at the Iceland Blue lagoon.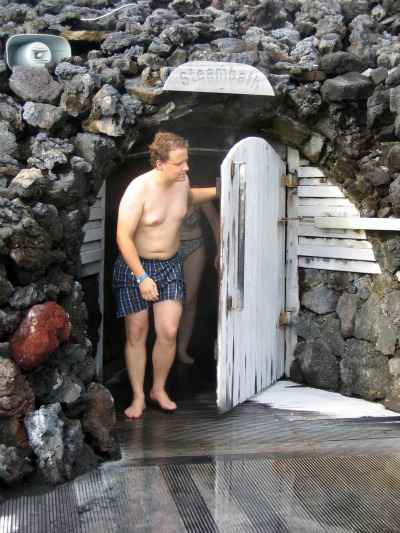 The showers are hot and nice, I like to take long hot showers, and many swimming pools in Iceland blend the hot water with cold to save the water bill meaning you can't get the water in the shower hot enough, that is not the case in the Blue lagoon.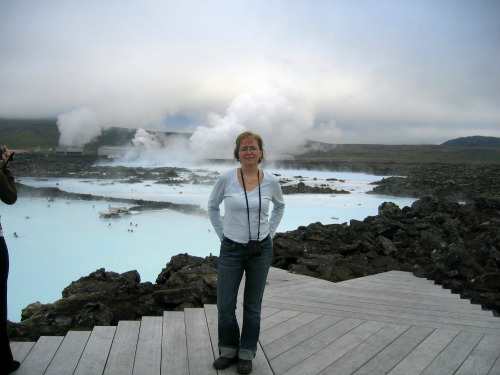 I never use conditioners in my hair except when I go to the lagoon.  I used to put conditioners in the hair some years ago before I went in to the lagoon and then a towel because my hair is so stiff after the lagoon. They have nice conditioners in the shower for free.
The dressing rooms are nice and modern and for those how want to dress privately there are also private dressing rooms with doors.  I always use hairdryer so I was relieved when I found one, actually there were two in the ladies dressing room.
After we got dressed, we stopped at the cafeteria to take hot drinks with us and did some window shopping at the store there and then we drove home and talked about when to go back, because we felt so good and relaxed.
Return from Iceland Blue lagoon to Places to visit in Iceland


Return from Iceland Blue lagoon to home page